Earth Day is Every Day at Local Refill and Zero Waste Shop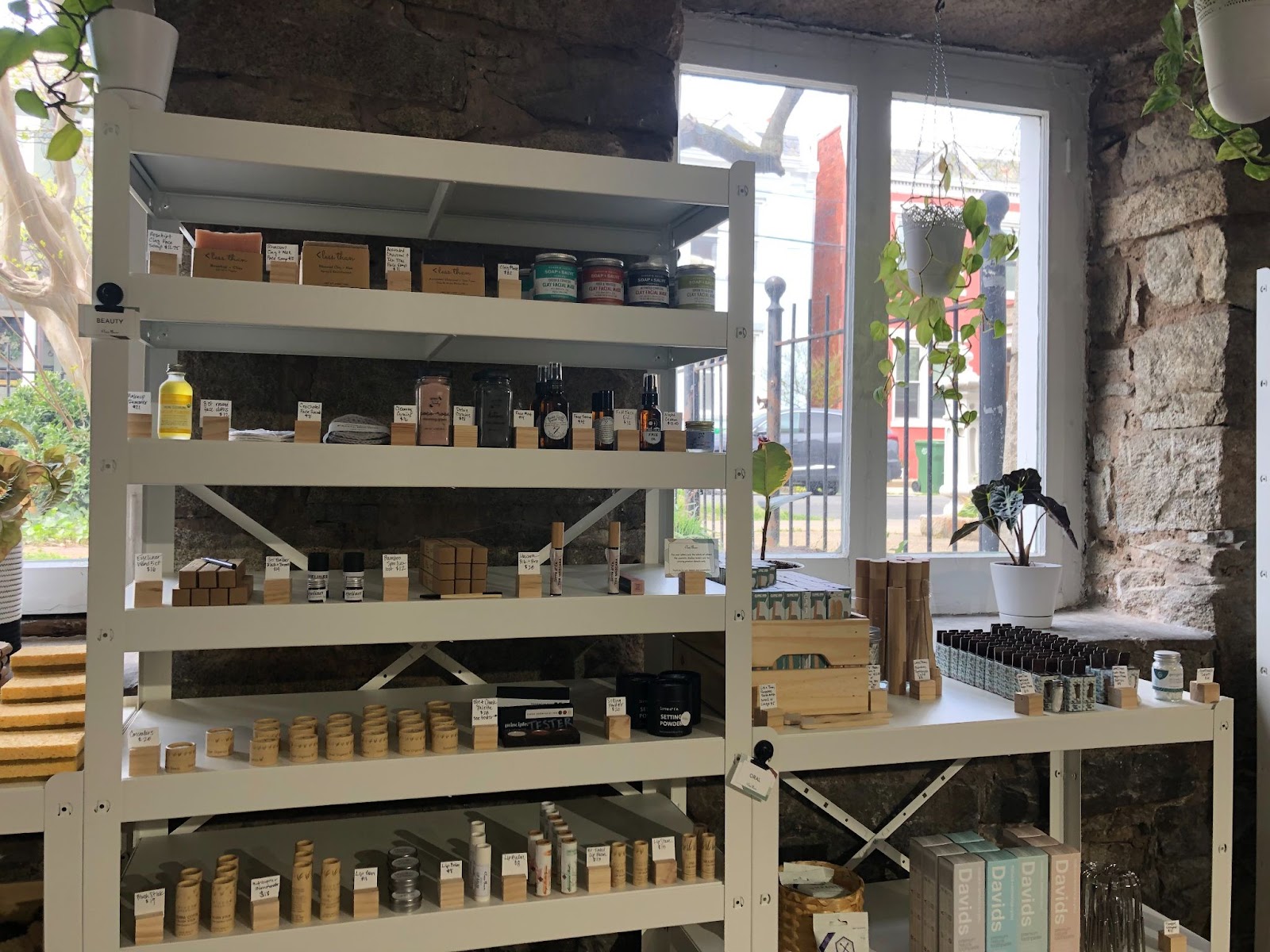 By Shannon Roberson
RICHMOND ‒ As the nation has proclaimed Earth Day should be every day, a small business in the Fan District has already been practicing what's been preached.
Less Than, a zero waste and refill shop, located at 1 N. Lombardy Street has been owned and operated by Chris Simmonds since the beginning of 2020.
The philosophy of Less Than is to make sustainability more accessible and meeting people where they're at on their sustainability journey.
"For some people, this is a brand new concept to them and some people have been living this way for some part of their life," Chris said. "Then also meeting people where they're at on their budget and trying to curate products that are not only natural and are packaged sustainably, but also affordable."
Less Than started off as an online store to fill the gap in the zero-waste market's web presence, then moved to a mobile shop in a camper at farmer's markets.
"I realized that people needed to see these products that not everyone was buying their essentials online," Chris said.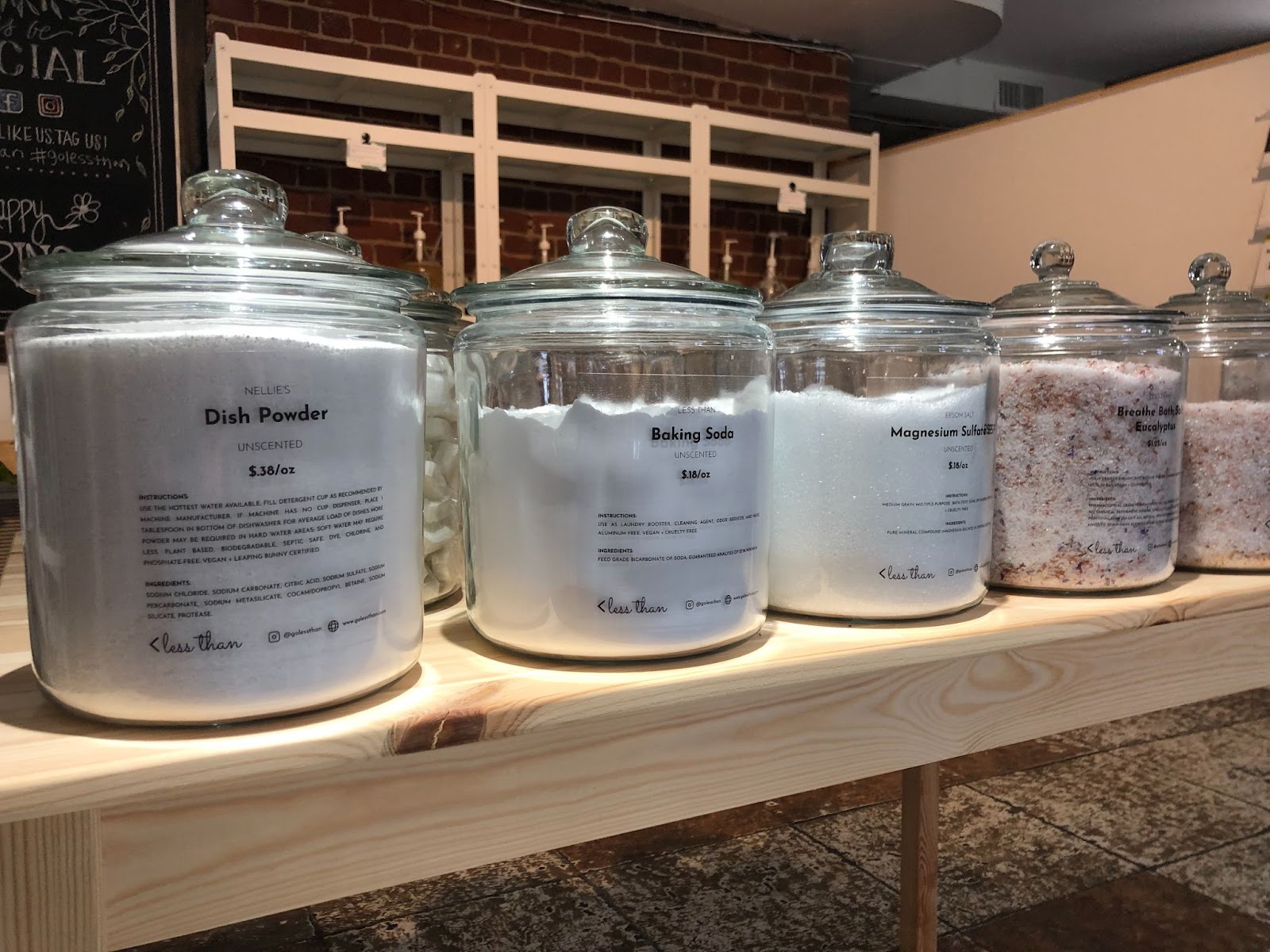 However, during the COVID-19 pandemic, Chris moved Less Than to the first brick-and-mortar storefront in the Ghent area of Norfolk, Va. Now, there are three storefronts in the Hampton Roads area and one in Richmond.
"I felt very comfortable bringing the location to Richmond, I feel like the audience in Richmond is progressive," Chris said. "A lot of the residents are mindful about what it is that they're purchasing and what they're bringing into their homes. They have more of a sense of ownership in what they do and how they vote with their dollars."
Less Than offers eco-friendly products made from natural ingredients that are either free of packaging or packed in recycled, compostable, or biodegradable materials to offset unnecessary waste.
The refill station provides both dry and liquid products such as dish soap, baking soda, laundry powder, shampoos, conditioners, face lotion, and toothpaste tablets.
Customers are encouraged to provide their own containers for the refill station, which are weighed and paid by the ounce. And if you don't have a container, no worries! Less Than provides repurposed jars and containers for customers to use.
"By us taking those containers, sanitizing them, and making them available in our refill station, we've not only reduced the amount of new packaging that is required for products, but we also help to offset the actual production of that jar," Chris said.
In addition to the refill station, Less Than sells eco-friendly products including, but not limited to baby products, cosmetics, pet products, and stationery.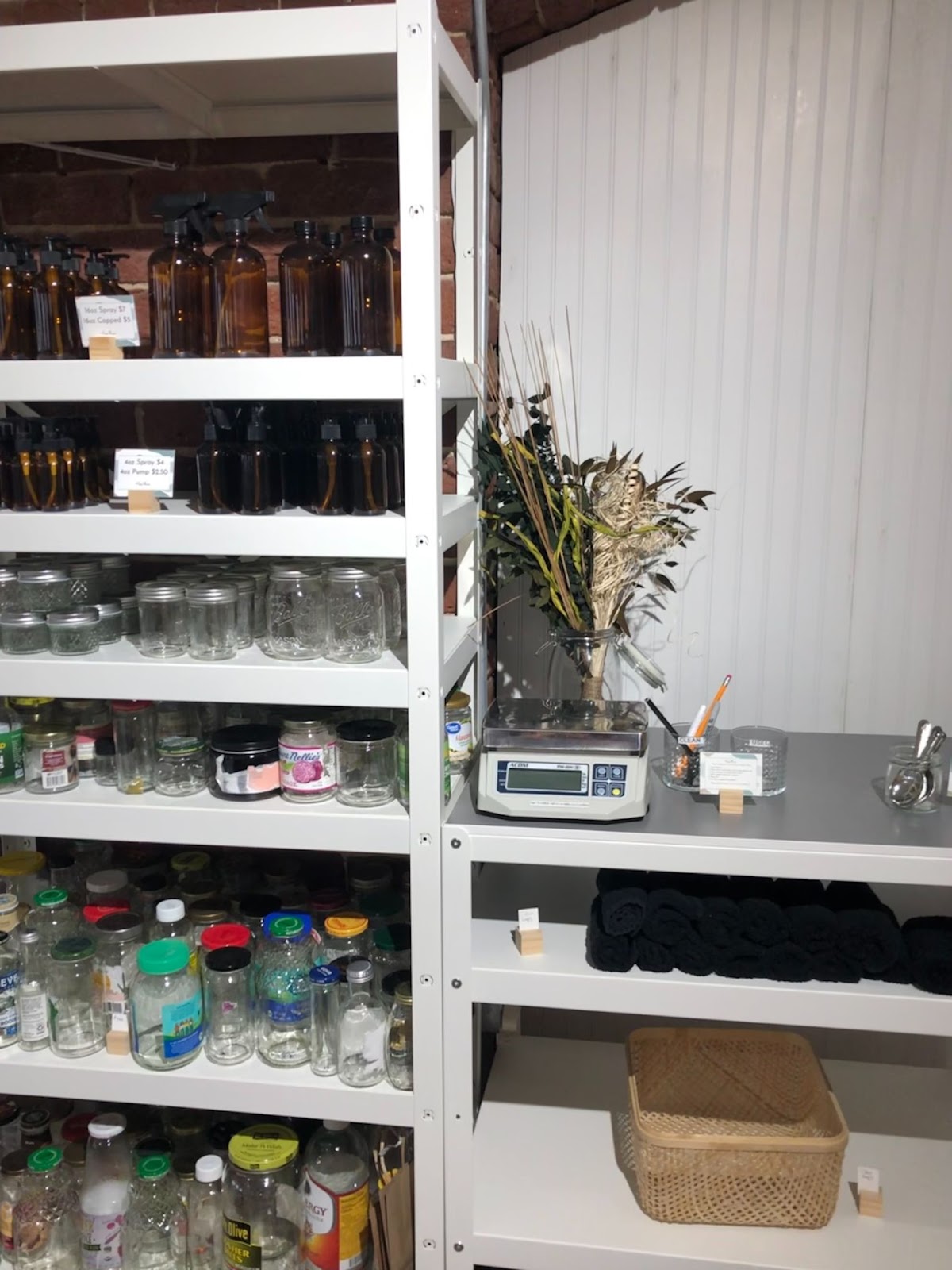 "I think, in the beginning, people perceived a zero waste shop to be just a soap shop," Chris said. "So we went to great lengths to change that perspective, even taking all of our soap products from the front of the shop and moving it to the back of the shop so that guests could see other items when they walked by."
Since Less Than's overall message is accessible sustainability they are celebrating Earth Day for the entire month of April with their Earth Day Challenge. Customers can either pick up a challenge card at the cash register at the stores or print it out online at www.golessthan.com.
This year's challenge card features a checklist of ten achievable goals that promote a more sustainable and environmentally conscious lifestyle. Items include joining a buy-nothing group online, reusing a container, and bringing your own bag on your next shopping trip.
Participants are encouraged to share the completed challenge on Facebook or Instagram by tagging Less Than, @golessthan, and using the hashtag #lessthanearthday2022 which also enters them in a giveaway.
The future of Less Than is to expand its product lines as well as increase accessibility by opening more locations in Virginia and making as many products available in store available online.
Chris Simmonds has created the opportunity to access a healthier lifestyle for both the body and the planet with Less Than. He has hope for the future of his business and sustainability.
"I'm getting older so it's going to be the next generation and the students that are going to be able to participate in this concept. Then they're going to take it a step further and they're going to go into their careers and implement change from the top down while working from the bottom up," Chris said.
So, the next time you find yourself with an empty container, in the market for a sustainable product, or want to support a small business with a commitment to Earth Day every day be sure to visit Less Than.
---
Images courtesy of Shannon Roberson