Alternatives to University-Wide Commencement
By Abby Reasor
As a graduating senior I was pretty disappointed to learn that you don't actually walk across the stage at VCU's university-wide commencement. I understand why – it would take hours for every person to have their name called, especially when family members hoot and holler for their student.
I am far more excited about my department's graduation as well as the Honors College ceremony, as these celebrations are more personal and meaningful to me. However, they are earlier in the week before my extended family arrives for the big Saturday ceremony. What is the point of them traveling all that way to hear some speeches and see me sitting in a sea of other graduates? I wish that we could replace the university-wide commencement ceremony with something more engaging and fun. Here are my proposals for a more interesting event.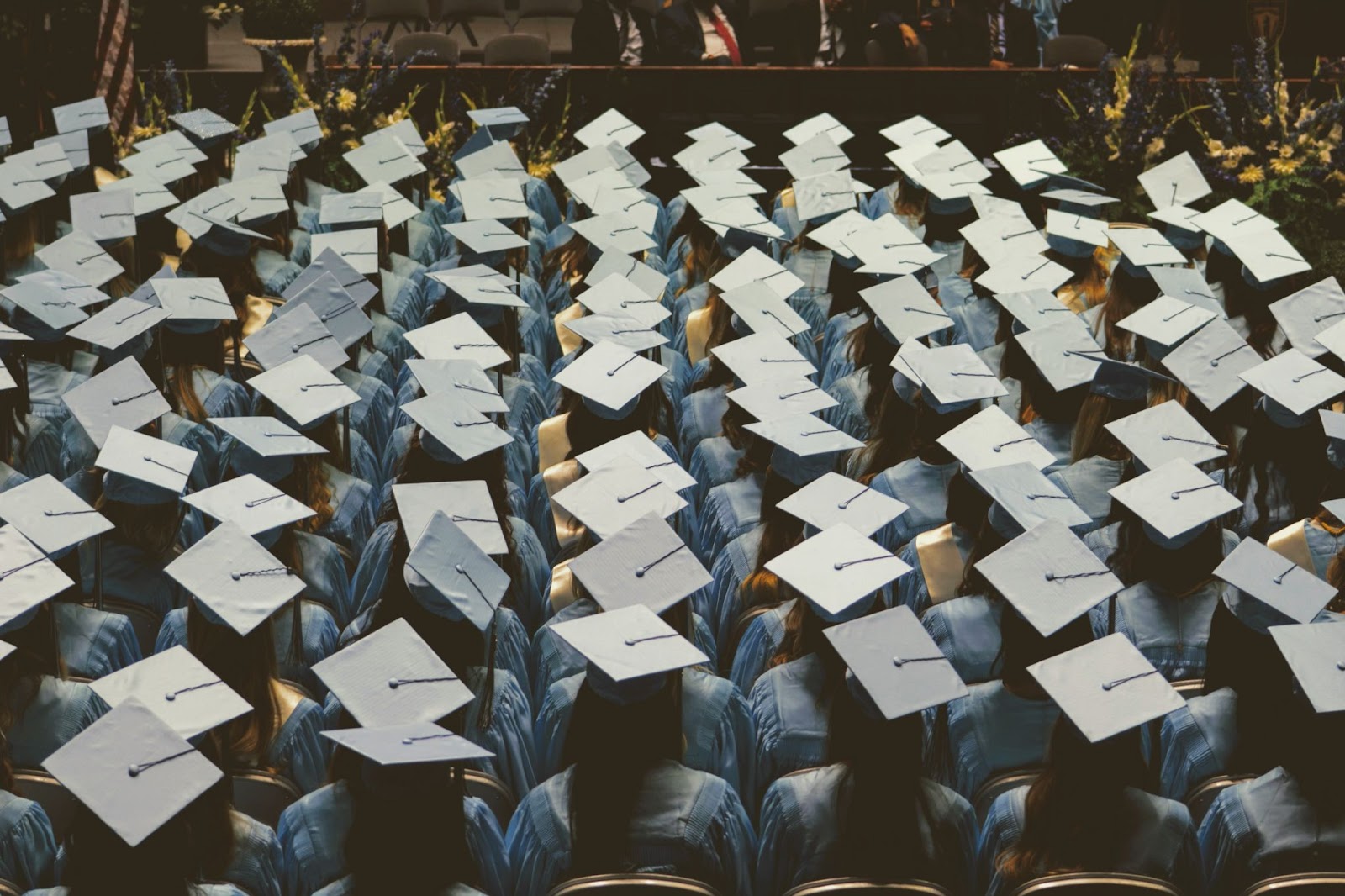 1) Graduation Bingo Night
You bring your family members to a night of bingo right in the Siegel Center. Your grandparents will love it! All of the prizes are useful for young adults who are about to become independent. A new stage of life calls for an updated wardrobe, household appliances and a Linkedin Premium membership. Grandma can use her bingo skills to score you some nice towels, a Keurig and an office-appropriate backpack.
2) Senior Basketball Game
The graduating seniors of the VCU men's and women's basketball teams take the lead in a basketball scrimmage. Each school drafts a couple of seniors to play in the game — how will the College of Humanities and Sciences students compare to the VCUarts players? All graduates and their loved ones are invited to come cheer on their college's players in this lighthearted match. Of course, the Peppas will be there to play Pomp and Circumstance.
3) Flying Squirrels Night
RVA isn't just home to the Rams – we also love the Flying Squirrels! No comment about the Spiders, though. Seniors and their families are invited to come to a Richmond Flying Squirrels baseball game at the Diamond. Seniors get to walk the bases before the game as a celebratory parade to mimic walking across the stage. Graduates also get to play the mini games between the innings, and the evening ends with graduation fireworks.
4) Kahoot Battle
Students and family members gather for a giant game of Kahoot. Topics include history of Richmond and VCU, as well as fun facts about your favorite faculty and staff. The questions may or may not be checked for accuracy. What year did MCV and RPI merge to become VCU? What is President Rao's favorite color? Which residence hall has the highest count of roaches? The game will be especially fun for those from out of town who haven't got a clue. The winner gets a picture with Rodney the Ram and something useful from Ramtech.
5) A Final Trip to Panda Express
Give every graduate a meal voucher for Panda Express. This final meal from VCU will bring them back to the early days of college. Students were likely on the meal plan and had to wait in a ridiculously long line for some orange chicken or egg rolls. This congratulatory voucher will also serve as a reminder that young adulthood may look similar, even when working a stable job — some days still end with subpar, sodium-rich takeout eaten by yourself.
While I am joking, I think I've proposed some pretty good ideas. Sure, I'm still going to go to the commencement ceremony but I'm not very excited. Isn't that basketball game pretty enticing?
---
Image by Joshua Hoehne on Unsplash